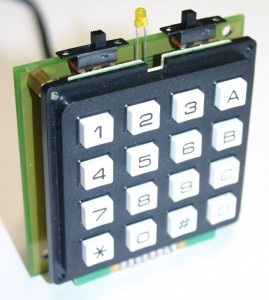 Here is a very useful add-on for your smal Yaesu transceiver: a keypad to type-in the frequency and other operational parameters (split, mode, repeater, etc.). As the keypad simply uses the serial-port socket available on the rear of the radio, no hardware modifications are needed to your rig.
The whole keypad is quite compact.
Both small and full kits are available: you can choose a basic kit (including a high-quality printed-circuit board plus one pre-programmed microcontroller and a crystal oscillator) or a fully built and tested unit.
A complete user-guide, including the schematic, the assembly and wiring diagrams plus the operating instructions can be freely downloaded here.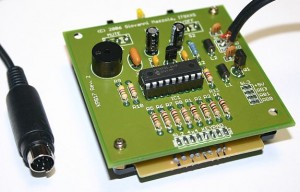 For informations about price and shipping costs please contact it9xxs[at]gmail.com
≡XXS≡